This gurl loves free printables and since Father's Day is coming up, I thought I'd share a few I've found. I bought my dad some black socks and wrapped them up with the free sock band printable.
They also have a free card you can download.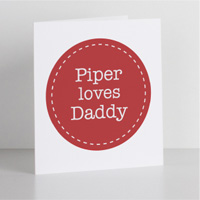 Tiny Me (formerly MOOO) has several
free printables
that you can personalize and print.
Happy Father's Day Dad!